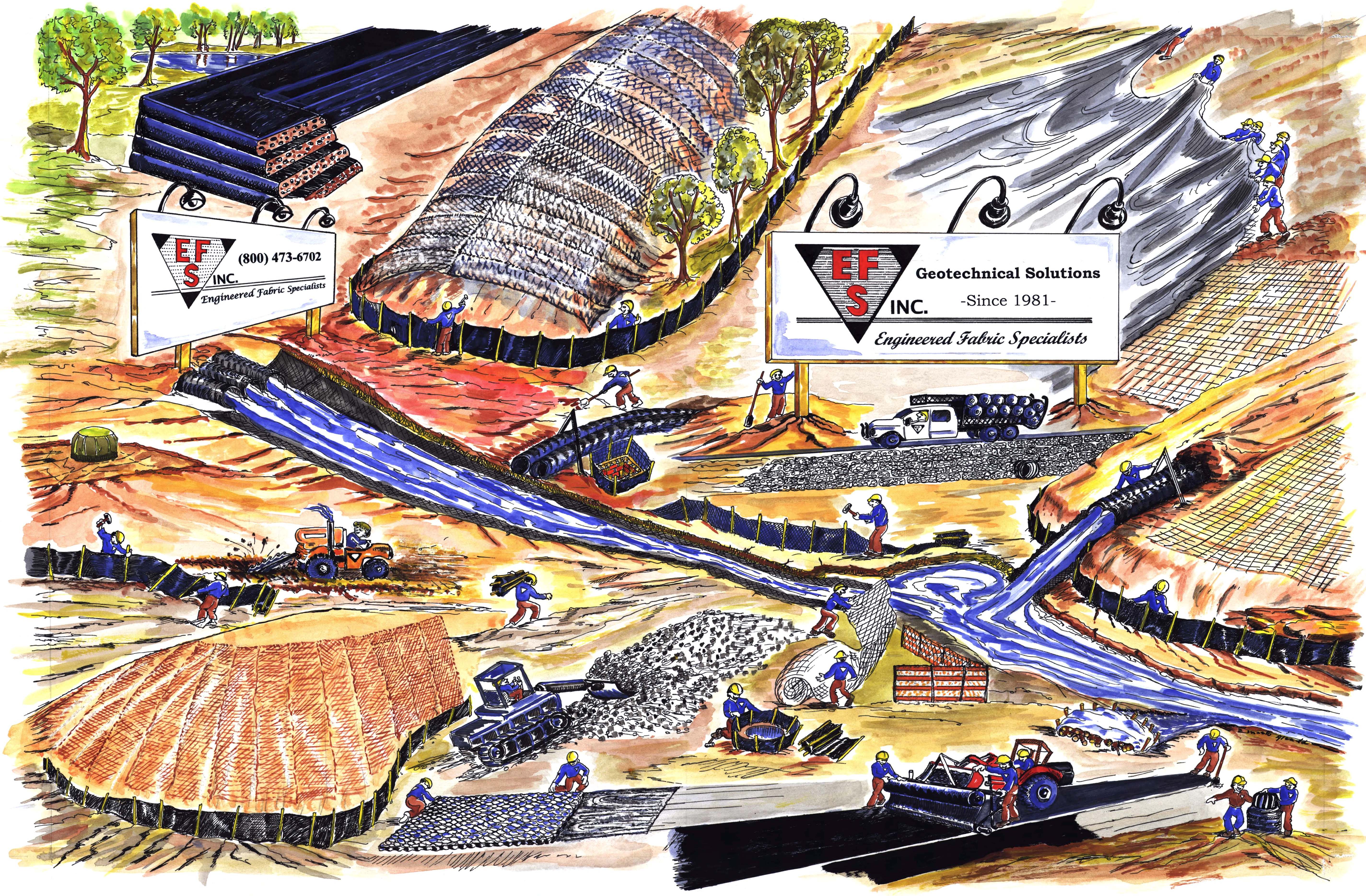 Welcome to EFS!
EFS is one of America's leading erosion control companies, with services that include installation, manufacturing, grassing and contracting. You can read more about our 40+ years in business on our About Us page.
Here are a few of the valuable resources you'll find on our site:
Are You New to EFS?
There are many things that set us apart from our competitors, but they can be summed up in three major advantages to our customers:
Longevity. We've been in business since 1981. Unlike the "business" that's operated out of the back of a pick-up truck, we have an office, a fleet of trucks, and a 50,000 square-foot warehouse.
Dependability. Are you starting a three-year project? You can count on us to be here from start to finish, working as your team of erosion control experts.
Flexibility/Expertise. There are many companies that sell geotextile product. EFS sells solutions and service. As a contractor and distributor, we offer "one-stop shopping" project management. From commercial drainage projects to geotextile fabric installation, we work as your team of erosion control experts.
Call Us Today!
Make your next project easier, more efficient and more profitable. For a free estimate, call us today at 770-409-1515 (Atlanta).